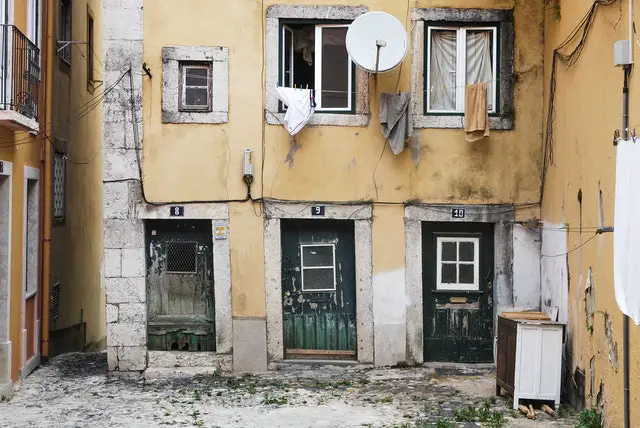 Poorest Zip Codes in America
Posted on May 13, 2020
The United States is one of world's wealthiest nations and is known for having a high standard of living. However, the nation's wealth is not equally distributed, with some areas of the country living in abject poverty. 
In this post, I'll be sharing some more information about these areas as we list the poorest ZIP codes in America, based on median household income. 
#10 - 44115, Cleveland, Ohio
You might assume that people living in successful cities would have higher incomes, but that is not always the case. Even though the 44115 ZIP code is in central Cleveland, it has a median household income of only $13,625.
One of the reasons for the households in this part of the city having a low income is that the area is mostly home to young people, with a median age of 24.6. Younger people tend to have a lower earning capacity compared to adults between the ages of 30 and 50.
#9 - 35470, Livingston, Alabama 
Livingston is a small city located in the Sumter County, Alabama. Although this is a beautiful part of the country, it is not a prosperous area. The city tends to have a higher unemployment rate than the national average and most jobs are poorly paid. 
The median household income for Livingston is $13,506, with 58.5% of the population earning less than $15,000 per year. In comparison, nationally only 11.5% of workers earn less than $15,000 per year.
#8 - 45225, Cincinnati, Ohio 
This Ohio ZIP code encompasses the Camp Washington area, which is located a few miles northwest of the Cincinnati CBD. It is a poor neighborhood with a slightly higher than average unemployment rate and low median household income of $13,491.
#7 - 43604, Toledo, Ohio
Toledo, Ohio is a mid-sized city situated on the western corner of Lake Erie. Although it is a charming city, many residents have found themselves living well below the poverty line.  
The 43604 ZIP code is the poorest part of the city. Located in central Toledo, residents in this part of the city have a median household income of just $13,484 — which is well below the United States average of $53,482 a year. They also have to deal with a very high crime rate and a higher than average unemployment rate.
#6 - 37402, Chattanooga, Tennessee 
Chattanooga is a famous city located in the seat of Hamilton County, Tennessee. The city is well-known for being a civil war battleground and still attracts plenty of military history buffs each year. 
The city is popular with tourists because of the various attractions it offers including the Tennessee Aquarium, Tennessee Valley Railroad Museum, and Chattanooga National Military Park.
Unfortunately, many residents of Chattanooga are doing it tough. The median household income in the 37402 ZIP code is just $13,204.
#5 - 79901, El Paso, Texas
El Paso is an exciting city with a diverse culture that is part Texan and part Mexican. Unfortunately, parts of the city are poverty stricken, including the 79901 ZIP code. Residents in part of the city must get by with a median household income of just $13,087 per year. 
#4 - 90021, Los Angeles, California
When most people think of Los Angeles ZIP codes starting with 90, they tend to think of famous and wealthy suburbs like 90210 (Beverly Hills) or 90266 (Manhattan Beach). But 90021 is very different to those affluent areas.
This part of central Los Angeles suffers from higher than average crime, poverty, and unemployment rates. The median household income in this part of the city is $12,864, with 54.5% of residents having an income below $15,000.
#3 - 06702, Waterbury, Connecticut
Waterbury is a large industrial/college town which is situated about 75 miles northeast of New York City. It really is a beautiful part of the state with a pristine natural environment. However, the residents of Waterbury are doing it tough. The median household income in the city is a very low $12,036 with a staggering 64% of residents earning below $15,000.
#2 - 85147, Sacaton, Arizona
Sacaton is a small town of about 1,500 people located in south-central Arizona, just below Phoenix. It is the capital of the Gila River Indian Community and home to mostly Native American people. Residents in Sacaton must get by with a meager median household income of $11,813.
#1 - 16501, Erie, Pennsylvania 
Erie is a small industrial city located in Pennsylvania, on the shores of Lake Erie. It is the states third-largest city and major industrial centre. The 16501 ZIP code includes some downtown sections of the city. 
The residents who live in this area are mostly older (median age 54.3) and tend to be very poor. The median income in 16501 is $10,873 making it the poorest ZIP code in the country.