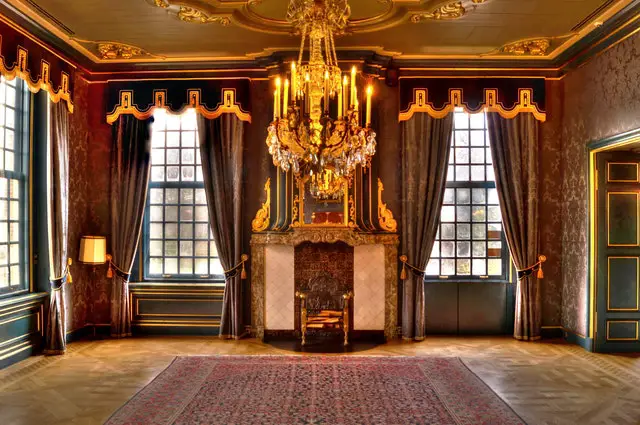 10 Most Expensive Zip Codes for Buying a Home
Posted on May 08, 2020
If you are looking for a new home, it is often useful to compare the regions of a city using ZIP codes. It can give you a quick overview of how much homes in a particular part of a city cost. 
Comparing ZIP code values makes it easier to identify areas which are underpriced and offer great value for money. On the flip side, analyzing ZIP code values can also help you find the most prestigious and expensive parts of each city. 
In this post, we are going to share some of those prestigious areas by listing the 10 most expensive ZIP codes for buying a home in the United States. This data comes from real estate data provider PropertyShark. Even though you might not be able to afford a property in one of those locations just yet, it's always interesting to see where the rich and famous are living!
10. Ross, California (94957)
Ross is a picturesque town located 18 miles north of San Francisco. It is set in a stunning location with tree-covered hills, beautifully manicured gardens, and perfectly landscaped streets. 
In the middle of all of this greenery are dozens of very large and expensive homes. The architectural style of the homes is diverse, but they are all beautiful in their own way. It is a very exclusive area and the perfect place to raise a family. The median home sale price in 2019 was $3,350,000.
9. Los Altos, California (94022)
Los Altos is an exclusive suburb of San Jose with a population of about 30,000 people. The area has a dense suburban feel, with many luxurious homes, apartment complexes, and retail outlets.
The area is popular with wealthy retirees and families who enjoy the world class amenities, great restaurants, and excellent schools. Los Altos had a median home sale price in $3,450,000 in 2019.
8. New York, New York (10013)
New York is a bustling and diverse city home to over 8 million people. The 10013 ZIP code covers the Tribeca-Soho area of New York, a very arty and exciting area which is packed full of character. Many Americans have moved to this part of the city in recent years, renovating beautiful old lofts or moving into new housing developments. 
Although it is a very trendy location, it has retained its authenticity. There are dozens of incredible restaurants, quirky shops, and cafes in the neighborhood, plus the schools are fantastic. It delivers the best possible New York experience. Median home sale price in 2019: $3,515,000
7. Palo Alto, California (94301)
Palo Alto has become the location of choice for many entrepreneurs, intellectuals, artists, and college students living in California. It is in the heart of Silicon Valley, which makes it a premier destination for anyone working in the IT industry. Its proximity to Stanford University also makes it an attractive location for intellectuals and students. 
The facilities in Palo Alto are world class. They include many incredible schools, swimming pools, sporting facilities, shopping centers, art galleries, bookstores, and libraries. The weather is fantastic which is why most residents are very active outdoorsy types. The median home sale price in 2019 was $3,522,000
6. Boston, Massachusetts (02199)
02199 is an exclusive ZIP code located in the heart of Suffolk Country, Boston. This part of the city contains many extremely expensive studio apartments along with retail outlets, restaurants, clubs, and bars. It is a very popular location because residents can walk out their door and enjoy the best parts of the city. Median home sale price in 2019: $3,669,000
5. New York, New York (10007)
Tribeca is so popular that it features twice in our list! 10007 is in the middle of the Tribeca area. This part of New York has a dense urban feel, with lost of beautiful apartments and many of New York's best cafes, delis, restaurants, and parks. It is a popular location with families due to the close proximity of New York's best schools. The median home sale price in 2019 was a whopping $3,900,000.
4. Beverly Hills, California (90210)
Beverly Hills has one of America's most famous ZIP codes thanks to the 1990's television show "Beverly Hills 90210". This part of Los Angeles looks very much like the television show, with many extremely expensive mansions. Expect to see well kept lawns, green sporting fields, lots of expensive cars, and high-end retail outlets. 
As you would expect, the schools and public amenities are world class. It is a short drive from Rodeo Drive, so there are plenty of high-end retail stores to explore and many nearby tourist attractions. The Median home sale price in 2019: $4,080,000.
3. Santa Monica, California (90402)
Santa Monica is a beautiful coastal city with an urban feel. It is a bustling location with a lot of bars, parks, restaurants, and coffee shops. The beaches are a major drawcard and the most expensive houses are mostly located along the beachfront. 
It is a family friendly location, with excellent schools and plenty of activities for kids to enjoy. In recent years, many tech firms have moved to Santa Monica, which has sent the price of property skyrocketing. Median home sale price in 2019: $4,154,000.
2. Sagaponack, New York (11962)
Sagaponack takes the title of the east coast's most expensive ZIP code. It is a tiny village located near the tip of Long Island, New York. It is an ultra-exclusive location that is home to less than 500 people.
The homes in the area tend to be large and luxurious. However, even the smaller homes fetch a mammoth prices because of the prestigious location. 
It is a beautiful part of New York, with lots of greenery, sporting facilities, and incredible ocean views. Sagaponack is home to many celebrities, politicians, and well known business people. This includes Billy Joel, Bill Clinton, Jimmy Fallon, and Caroline Kennedy. 
In 2019, the median home sale price was $4,300,000. However, due to the small number of homes sold in the area, this number fluctuates greatly each year. 
1. Atherton, California (94027)
Atherton is an idyllic town situated on the San Francisco Peninsula. It is at the epicenter of Silicon Valley, which has caused property prices to sky rocket over the past 40 years. It is a very affluent area, with median household incomes over $450,000.  
There are mansions on nearly every block, with perfectly manicured gardens and beautiful architectural features. The schools and public facilities are world class (as you would expect) and it is one of the safest place to live in the United States. Median home sale price in 2019: $7,050,000