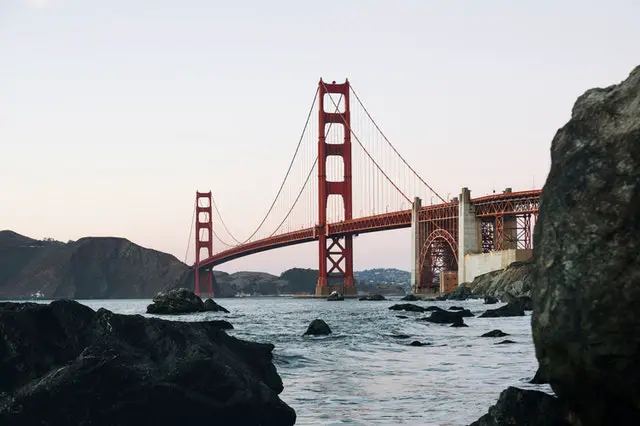 Top 10 California Zip Codes to Live In
Posted on May 08, 2020
Many Americans dream of living in California. It is a beautiful part of the country with a lot to offer residents, including pristine native forests, idyllic beaches, picturesque mountain ranges, and of course, its world-famous weather.
California is also a very prosperous state, making it the perfect place to start a new business or advance your career. Other reasons to move to the golden state include the affordable food, exciting nightlife, diverse culture, many fun outdoor actives, and world-class vineyards.
If you have decided to move to California in the near future, you'll find this article very useful. We are going to share the top 10 Californian ZIP code to live in, based on their public facilities, affordability, environment, schools, nightlife, and employment opportunities. Let's check them out.
#10 - Hermosa Beach (90254)
Hermosa Beach is a gorgeous coastal suburb in Los Angeles with a population of almost 20,000 people. It has one of the most spacious beaches in LA, which is a very popular location in the warmer months. Locals enjoy a variety of activities on the beach including volleyball, surfing, fishing, and swimming.
It is a family friendly suburb with great schools, plenty of sporting fields, and several major tourist attractions. Hermosa Beach is also a popular location with the younger demographic thanks to its excellent nightlife, which includes several great bars and many restaurants. It's an exciting place to live with a laid-back lifestyle. 
#9 - Beverly Hills (90212)
If you want to really experience the glitz and glam of Los Angeles, Beverly Hills is the perfect location to live. The 90212 ZIP code is a great choice in Beverly Hills, because it is well-located but isn't quite as expensive as the more well-known 90210.
90212 is located within walking distance of Rodeo Drive and many other major attractions. There are dozens of incredible restaurants, bars, cafes, and retail outlets nearby, so you will always have something to do. It is a family friendly area with an extremely low crime rate — the perfect place to live if you want to enjoy the complete LA experience.
#8 - Manhattan Beach (90266)
Manhattan Beach is one of the most family friendly places to live on the west coast. It has an extremely low crime rate, great schools, excellent public amenities, many sporting fields, and several exciting tourist attractions. 
The downtown area is packed full of great restaurants and bars, plus the beaches are spectacular. The proximity to Los Angeles makes commuting to work a breeze. It is a great place to raise a family, with the only downside being the high cost of housing.
#7 - San Francisco (94111)
The San Francisco ZIP code 94111 covers the Northeast Waterfront Historical District, the Financial District, and part of the Embarcadero. It is one of the most exclusive locations in San Francisco, as it has a rich history and is such a short distance from the heart of the city.
This part of the San Francisco has a lot going for it. The views across the bay are spectacular. Residents get to enjoy the many waterside attractions and incredible amenities. It's possible to walk to dozens of great restaurants, bars, and cafes, or jump onto public transport to explore the city. One of the best places in to live in San Francisco.
#6 - South Pasadena (91030)
South Pasadena is a suburb of Los Angeles with a population of just over 25,000 people. It has become one of the most popular destinations for families in recent years because of its affordability, great schools, and excellent location.
This suburb has an urban/suburban feel with a mixture of young professionals, families and retirees living in the area. There is a lot to enjoy about South Pasadena including great restaurants, nightlife, and highly rated public schools.
#5 - Albany (94706)
Albany is a city of almost 20,000 people located on the eastern shore of San Francisco Bay, in Alameda Country. It is home to mostly young professionals and families who enjoy to excellent schools, restaurants, bars, and coffee shops Housing is surprisingly affordable given its proximity to the bay and it offers residents an incredible lifestyle.
#4 - Mountain View (94040)
Mountain View is a bustling city located to the northwest of San Jose. It is named after the spectacular views of the Santa Cruz Mountains. 
Mountain view is situated in the heart of Silicon Valley and is home to many prominent tech companies including Google. This comes with a few benefits for residents including free WiFi, a pilot bike share program, and access to the non-profit Mountain View El Camino Hospital.
It is a very outdoorsy community and you will see thousands of people hiking, biking, and running each day. Shoreline Park is one of the most popular locations for these activities. It is a 750 acre nature reserve with a waterway system, golf course, club house, and amphitheater. The Mountain View Center for Performing Arts and local markets are also popular locations for residents, particularly on weekends.
As you would expect, the infrastructure, schools, restaurants, bars, and shopping experience are all world class. A very expensive location to live, but one that offers residents a fantastic lifestyle.
#3 - Portola Valley (94304)
Portola Valley is a beautiful little town located to the southeast of Palo Alto. It has a very peaceful semi-rural feel, with tree lined streets, parks, and ornate gardens. It is home to many of the people who attend or are employed by Stanford University, which means there is a mixture of different age groups.
Although the town is very close to the city, it feels like it is in a bubble. The crime rate is extremely low, there is barely any traffic, and there is no smog. Even though most of the people in the area are very wealthy, they are friendly and the sense of community is strong. 
The world class amenities and excellent schools also make it a wonderful place to raise a family. Although there isn't much nightlife, the restaurants are excellent. A very relaxing, peaceful, and interesting place to live.
#2 - Santa Monica (90405)
Santa Monica is a beautiful beach-side city known for its relaxed lifestyle, beach culture, and artistic scene. It is a fun place to live as it is home to several attractions including Pacific Park amusement park, Looff Hippodrome Carousel, and the Santa Monica Pier Aquarium. 
There are many cafes, bars, farmer's markets, and restaurants along the main drag, plus the beautiful beaches provide plenty of activities all year round. It is a fantastic location to raise a family, with many great schools and kid-friendly activities. 
In recent years, several major tech firms have moved into the city, earning Santa Monica the nickname Silicon Beach. While this has increased property prices, it has also made the city a great place to find employment.   
#1 - Palo Alto (94306)
Palo Alto is an affluent charter city located in northwestern corner of Santa Clara County. The city's profile has increased dramatically in the past 40 years, thanks to the increasing popularity of nearly Stanford University and the success of Silicon Valley.
The area is home to many academics, entrepreneurs, IT professionals, musicians, actors, and students. This makes it a very exciting place to live, with interesting people around every corner.
The city has managed to retain a small town feel in many respects. Despite the city being packed with high-end stores, excellent schools, world class amenities, restaurants, bars, and other venues — there are plenty of green spaces to explore.