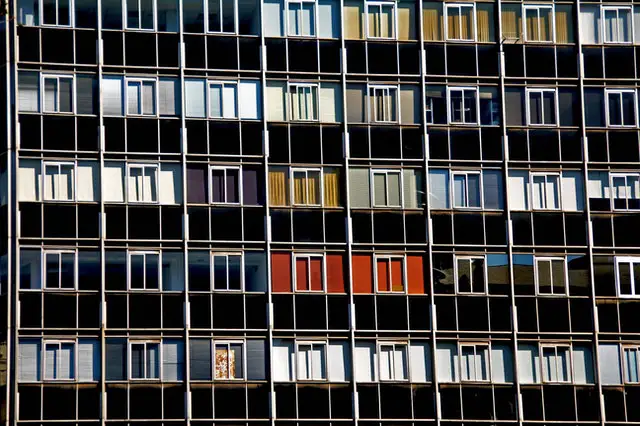 Most Affordable Zip Codes in USA
Posted on May 13, 2020
For most Americans, the cost of living always seems to increase faster than income levels. The cost of food, rent, and bills keep going up while wages seem to stay the same.  As a result, many Americans have begun looking for more affordable locations to live, with fewer taxes, cheaper food, more affordable housing and higher household incomes. 
If you are interested in enjoying a more affordable lifestyle, you have reached the right place. In this post, we are going to share the 10 most affordable ZIP codes in the United States.
#10 - 58439, Forbes, North Dakota
The majority of affordable ZIP codes on our list share two attributes: They are small towns and they are located in the rural areas. That is certainly true for the first entry on our list, Forbes, North Dakota.
Founded in 1905, Forbes is a small town of less than 170 people. Although you might think this is a "tiny" town, it is actually growing very quickly, doubling its population in the past 10 years.
People are moving to Forbes in greater numbers because it has very affordable housing, low unemployment, and a high median income. Most houses cost below $50,000 and rents are around the $300 mark. Meanwhile, the median household income is $57,841. 
About 97% of the people living in Forbes are employed, so there is plenty of work available. Other major drawcards include the pristine local environment and low crime rate.
#9 - 58651, Rhame, North Dakota
Home to just over 500 people, Rhame is one of the most heavily populated locations in our list of affordable U.S. ZIP codes. This town is located in the southwest of North Dakota. This location is a short drive from more heavily populated locations including Bowman and Baker.
The median house price is a shockingly low $70,000 with rent around the $500 mark. An incredible 98% of the population of Rhame are employed, with an average household income of just over $80,000 per year. Homeowner costs like insurance and utilities are also extremely low, so you would find yourself with a lot of disposable cash.
#8 - 67584, Utica, Kansas
Utica is a beautiful little city located in Ness County, Kansas. It has a lot of charm with a quaint downtown area and an extremely friendly local community. 
Utica is one of a handful of communities in the United States with no unemployment. Workers are well paid, with a median household income of over $75,000 per year. The median house price is an incredibly low $50,000 per year and rents are usually somewhere around the $575 mark. This leave households with a huge amount of disposable income.
This part of Kansas has a humid subtropical climate, so expect warm summers and mild winters. It's a beautiful part of the world, with lots of outdoor activities on offer which makes it easy to enjoy a healthy lifestyle. 
#7 - 79777, Pyote, Texas
Texas is a beautiful state with wide open spaces, friendly people, and an interesting culture. This particular part of Texas is also extraordinarily affordable.
The residents of Pyote, Texas have a median household income of just below $65,000. Meanwhile, the median home price in the town sits at $58,700 while the rent averages an incredibly low $180.
The town is surrounded by several large cities including Odessa, Fort Stockton, and El Paso. The landscape is stunning and the weather is warm all-year round.
#6 - 58420, Buchanan, North Dakota
Buchanan is a small city located in Stutsman County, North Dakota. It's a picturesque part of the state, which is a short distance from the Arrowwood National  Wildlife Refuge. It is also close to Jamestown, Carrington, and several other cities.
Buchanan is a remarkably affordable ZIP code, with a very high median household income of over $100,000 per year and average home price of just $88,000 per year. Rents average about $330. There is currently no unemployment in the city and residents enjoy very low living expenses. 
#5 - 67647, Long Island, Kansas
Located on the northern border of Kansas is the pretty little town of Long Island. Established in 1872, the town is currently home to less 200 people, but it is becoming more popular each year.
Both the median household income and the average home price are around the $60,000 mark, which makes it a very affordable ZIP code. Most households only spend about 12% of their pay wages on household expenses, so other expenses are also quite cheap. There are no unemployed people living in Long Island, so finding a job shouldn't be a problem.
#4 - 66930, Agenda, Kansas
You might be sensing a trend at this point. Many of the most affordable ZIP codes in the United States are found in North Dakota and Kansas. The vast amount of land, low taxes, and strong rural economies make them very affordable places to live.
Agenda, Kansas is another small town of less than 300 people. The median home price is the lowest on this list, coming in at a shockingly low $30,000. Given that the median household income is around $65,000, paying off your house shouldn't be a problem.
#3 - 57644, Meadow, South Dakota 
Meadow is situated in a picturesque part of South Dakota with lush green pastures and rolling hills. It is near the Grand River National Grasslands, which makes it a popular destination with nature lovers.
It's also a very affordable place to live, with a median household income of $60,000 and home prices closer to the $50,000 mark. Residents who are renting pay about $300 and most people spent about 10% of their paycheck on home expenses. 
According to government statistics, no one is unemployed in Meadow, so finding a job should be simple. 
#2 - 58795, Wildrose, North Dakota
Wildrose is a small rural town with a population of just 100 people. It is set in a beautiful part of the state, close to Lostwood National Wildlife Refug and surrounded by several lakes. 
The median cost of a home in Wildrose is about $55,000 while the average household income over $80,000, which makes paying down a home easy. The median rent is about $425 and monthly costs are extremely low.
#1 - 58775, Roseglen, North Dakota
Roseglen is a small unincorporated community located on the eastern edge of the Fort Berthold Reservation. It is just north of Lake Sakakawea, which is one of the most beautiful parts of North Dakota. 
The median cost of a home in Roseglen is slightly above $50,000 while the median household income is above $80,000. On average, homeowners spend about 10% of their income on monthly household expenses. The employment rate is usually above 95% so finding a job shouldn't be an issue.